An
Elegant

&

Effective

Entrance Feature

Protection from the elements without sacrificing visibility, a glass canopy is an attractive and practical feature to a building. For spaces that lack natural light glass canopies shading can provide an unobstructed sightline into a storefront or lobby.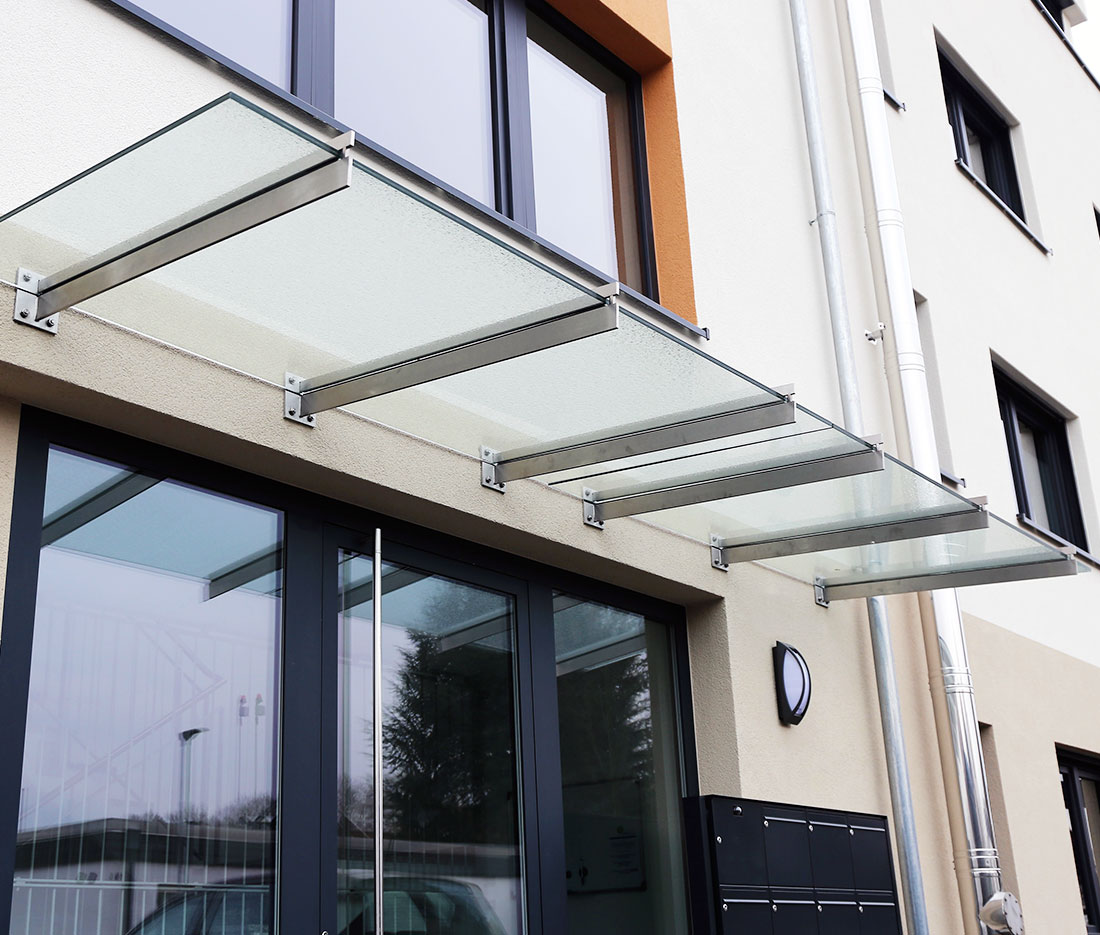 Attractive & Practical
Our experienced team will work directly with you to find the ideal products for your canopy. Glass is a versatile choice for canopies and is also available in different tints, thicknesses, and design patterns. Usually placed outside entrance doors a canopy protects people entering the building, an impact-resistant durable product is essential. Glass canopies provide a sleek look and keep the weather away from the doors and allow natural light through to the entrance area.
Request a Quote
Whether you're a general contractor or developer, Sky Windows can help you achieve your goals.
Request a Quote